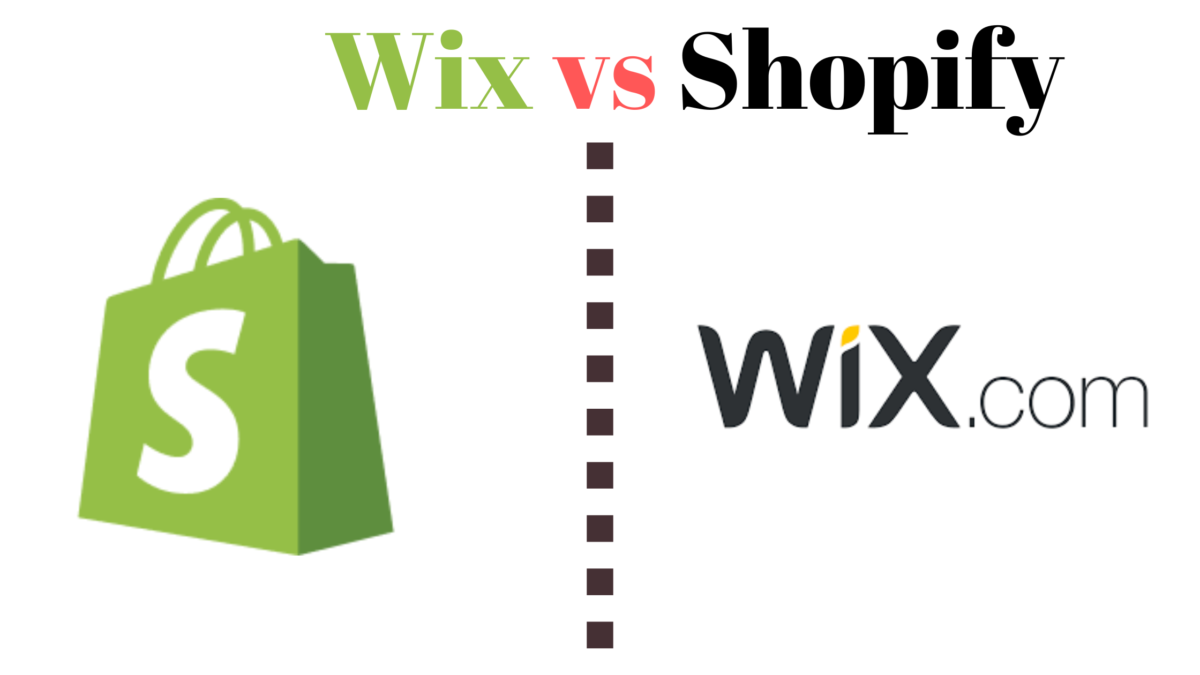 Wix vs. Shopify: Choosing the Best Platform for Your Online Store-2023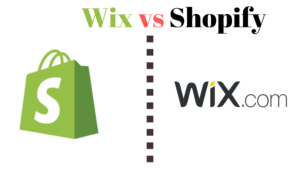 In today's digital era, having an online presence is crucial for any business, especially for those looking to set up an online store. Choosing the right e-commerce platform can significantly impact your online business's success. Two popular options are Wix vs Shopify, both offering powerful tools to create and manage an online store. In this article, we'll compare Wix vs Shopify to help you make an informed decision that best suits your needs.
1.1  Wix
Wix is known for its user-friendly interface and drag-and-drop website builder, making it easy for beginners to set up an online store without any coding knowledge. The platform provides a wide range of customizable templates, allowing you to create a visually appealing store effortlessly.
1.2 Shopify
Shopify, too, offers a straightforward setup process. While it may require a bit more time to learn compared to Wix, it still provides a user-friendly experience. Shopify has a vast collection of themes, offering flexibility in design and customization.
2.1 Wix
Wix provides a decent set of e-commerce features suitable for small to medium-sized businesses. It includes various payment options, inventory management, shipping tools, and basic marketing features. However, some advanced e-commerce functionalities may be limited.
2.2 Shopify
Shopify is renowned for its robust e-commerce capabilities. It offers a wide range of built-in features like flexible payment gateways, inventory management, abandoned cart recovery, and comprehensive SEO tools. Additionally, the Shopify App Store allows you to enhance your store's functionalities with numerous plugins.
3.1 Wix
Wix offers extensive customization options, enabling you to personalize your online store's look and feel. The platform allows you to modify templates, fonts, colors, and more to align with your brand identity. However, some design restrictions may apply due to its drag-and-drop nature.
3.2 Shopify
Shopify, too, offers significant customization capabilities. While its themes are highly customizable, some advanced design changes might require coding knowledge. Nevertheless, Shopify grants more control over design compared to Wix.
4. Wix vs Shopify: Pricing
4.1 Wix
Wix offers a range of pricing plans, including e-commerce-specific options. The plans come with hosting, security, and customer support. However, transaction fees apply for certain packages, and scaling your store might be costlier.
4.2 Shopify
Shopify also provides various pricing plans tailored to e-commerce needs. While it may seem more expensive at first glance, the platform offers robust features that can help your business grow. Additionally, transaction fees are reduced or eliminated with higher-tier plans.
5. Wix vs Shopify: SEO Capabilities
5.1 Wix
Wix offers basic SEO tools, allowing you to optimize meta tags, titles, and descriptions. While it covers the essentials, it may lack some advanced SEO functionalities that can impact your search engine rankings.
5.2 Shopify
Shopify is equipped with excellent SEO capabilities, offering advanced meta tags, automatic sitemap generation, and customizable URLs. It also provides integrated blogging features, which can help boost your website's SEO.
6. Wix vs  Shopify: Customer Support
6.1 Wix
Wix offers extensive customer support through various channels, including live chat, email, and phone support. They also have a comprehensive knowledge base and community forum to address common queries.
6.2 Shopify
Shopify provides 24/7 customer support through live chat, email, and phone. Additionally, it offers a vast knowledge base and an active community forum to assist users.
Wix vs Shopify: Conclusion
Both Wix and Shopify are powerful e-commerce platforms, each with its unique strengths. If you seek an easy-to-use platform with a wide range of templates, Wix could be the ideal choice. On the other hand, if you prioritize scalability, robust e-commerce features, and SEO capabilities, Shopify might be more suitable.
Wix vs Shopify: FAQs
Q1. Can I switch from Wix to Shopify? Yes, you can migrate your online store from Wix to Shopify. Shopify provides tools and guides to help you make a seamless transition.
Q2. Can I sell both physical and digital products on Wix vs Shopify? Yes, both platforms allow you to sell physical and digital products, making it suitable for various types of businesses.
Q3. Is there a transaction fee on Shopify? Yes, certain Shopify plans may have transaction fees. However, higher-tier plans often come with reduced or no transaction fees.
Q4. Can I use my domain name with Wix vs Shopify? Yes, both platforms allow you to use your domain name to create a professional online store.
Q5. Do Wix vs Shopify offer mobile-responsive designs? Yes, both platforms provide mobile-responsive designs to ensure a seamless shopping experience for mobile users.