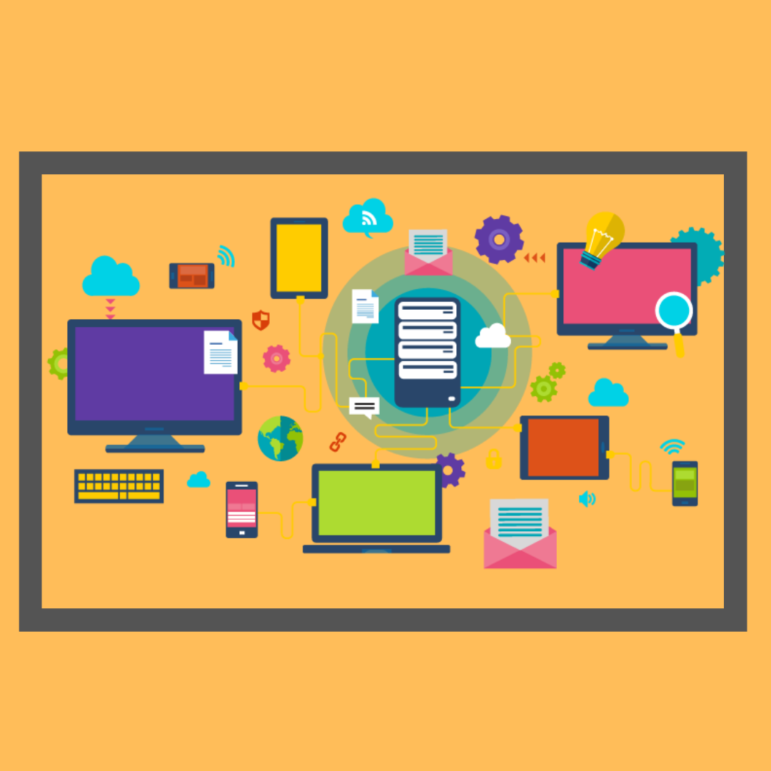 What is Web hosting?
When a web hosting provider shares space on a server to store their files means they are helping you to make your website live. hosting makes the files that compress the website (codes, videos, etc.) available online on websites. Every single website you visited is hosted on a server.
Few types of web hosting are shared, dedicated, VPS & reseller hosting. You can differentiate them by the types of technologies used for servers.
What is Server?
A server is a computer link user from across the globe to your website. When users from any location open your website by using your web address or domain name followed by www. On the internet, their computer will be linked to the server and the website will be opened on the browser.
How Web Hosting Works?
Your website is a bunch of multiple files. While building a website you need to have a space to store those files. This space is known as a web hosting server.
Here you can store your website files, media, data & much more required for the working of the website. Now everyone will think about how much space you should take so this depends on the web hosting plan you choose.
When your login into a hosting server you will get access to the server by a platform like CPanel. This helps you to easily upload your files to the server. You can also install any CMS like wordpress, Shopify to create your website in just a few clicks.
What are Datacentres & Web Hosting?
Maximum users get confused between Datacentres & Web hosting. They are technically different. Datacentres are the infrastructure used by hosting companies to provide hassle-free services to their clients. This includes things like backup supply, security measures, connection devices, and much more.
Whereas Hosting is the space you pay for to host your files to display them on websites or pages.
Types of Web Hosting-
There are different types of web hosting with a wide range of plans. It depends on the website's requirements. If your website is old and has huge traffic a day will have different needs & If your website is new means less traffic, then your needs should be different.
Shared Hosting- It is the most common web hosting service many websites owner prefers these type of Web Hosting. With shared hosting, you are sharing a server with many websites. Here the server is divided to secure your website from different websites on the same server. Sharing a server can be cost-effective for you.   Websites will less traffic can prefer this hosting.
VPS Hosting– VPS stands for Virtual Private Server. This allows you to use multiple servers and works as a single server. VPS hosting can be good for those owners who can feature a dedicated server but don't have the budget for it.
Cloud Hosting– it is a server or network which uses software to divide singer server into multiple servers to maintain the load & uptime. The benefits of using cloud web hosting are it focuses on maintaining uptime, easy scaling & a dedicated IP server.
Dedicated Server Hosting– Here you are the only owner of the whole server & you don't have to share a server with anyone. It's the most expensive hosting as you are not sharing it with any other website. These types of hosting is usually used by websites having a large number of traffic at the same time. Hence you are the owner of the server you can use any software. You need some technical skills to operate the server or a team of professionals to do so.
---
Hope this article will help you to understand Hosting. Now you can easily understand which hosting is best for your website.
Still confused about the Best Web Hosting platform. Now get Cheapest Hosting with DigitalXperts at a very low price with 24\7 hassle-free support. Their team of passion is helping everyone to enhance the online presence of their businesses.
To know more- www.digitalxperts.in
Phone- +91 9599690396