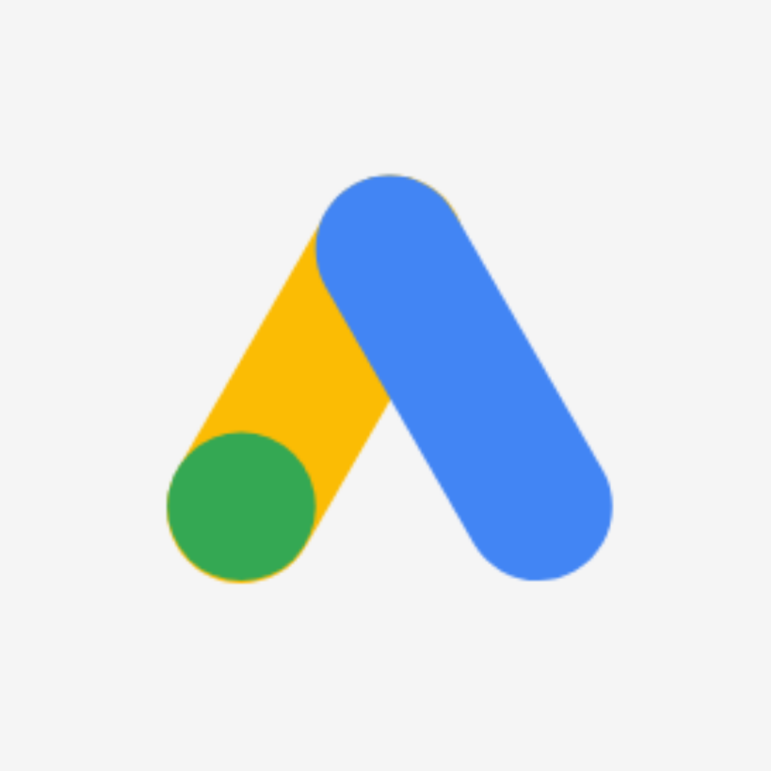 STEP 2. Install the Tracking ID.
STEP 3. Choose your Tools.
STEP 4. Select the Best Keywords.
STEP 5. Add filters.
STEP 1. Access to Keyword planner.
Keyword planner is a free tool. In order to use Keyword Planner you have to create an account on Google ADs.
If you don't have any account you can create it in few minutes.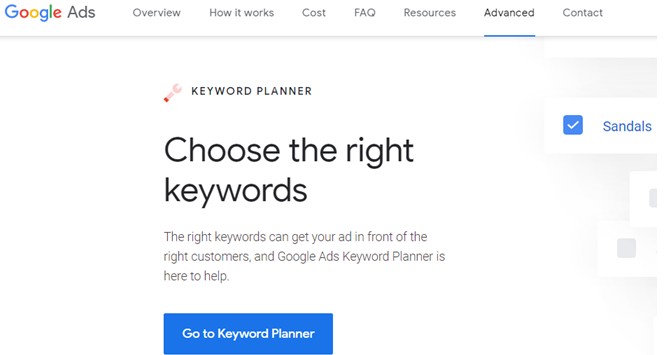 STEP 2. Install the Tracking ID in Keyword Planner.
Here you have to copy the tracking code in Option-1 as shown in the image. Now paste this tracking tag in your website code. Paste the tracking code after 3rd line of your website code. This will help Google ADS to track the data about how many visitors are coming and from which location.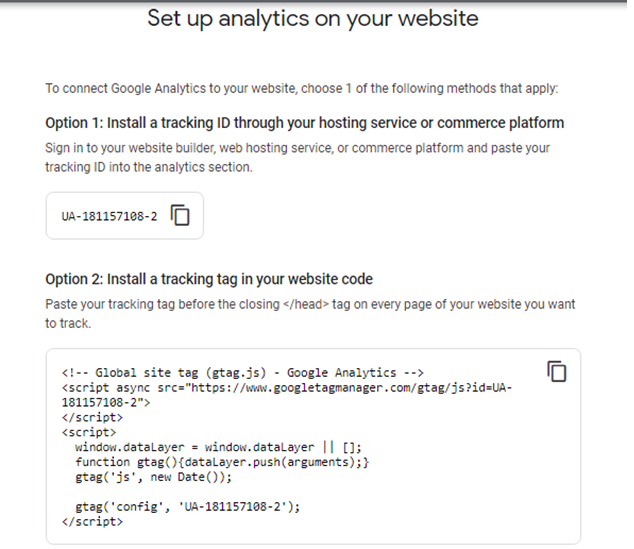 STEP 3. Choose your Tools.
Here you have to go on tools & setting now click on Planning option available in the drop down.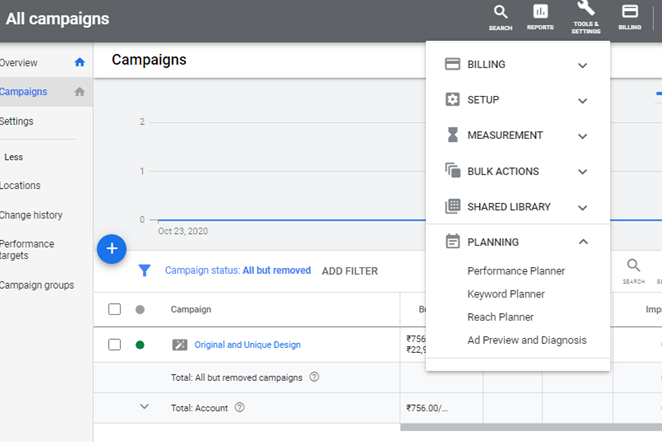 Here you will get two options.
Start with keywords.
Start with a Website.
Start with keywords here you have to add some phrases related to your website and select the good keywords relevant to your field. This option make keyword searching easier when you search keywords.
On start with a website here you can add your competitor website and check what keyword your competitor is using this basically make keyword searching easy.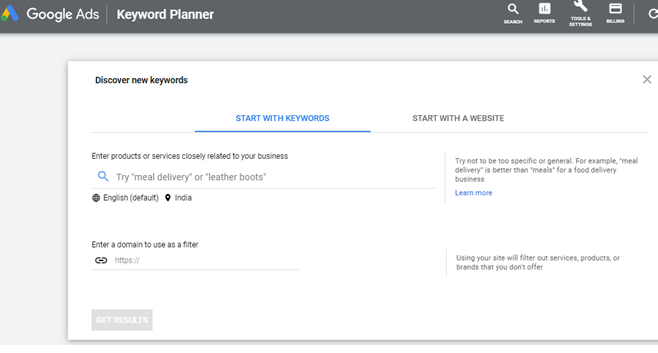 Whatever keyword you enter here all the keywords relevant to the phrase you entered. Here you can see there is an option:
AVG MONTHLY SEARCHES here you can see how many people search these phrases monthly. This will help you to find the suitable keyword for your website.
Competition there is 3 options available Low, Medium & High this will tell you the competition of these phrases. Low competition keywords help you to get more traffic as compared to Medium & High.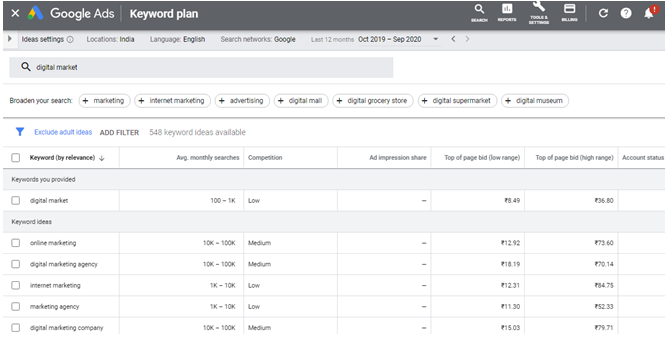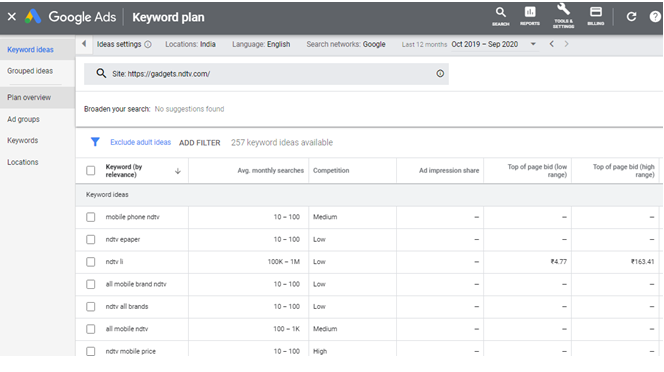 STEP 4. Select the Best Keywords.
Select the best keywords which suit your website with high average monthly search and low competition this will help you to boost your site traffic.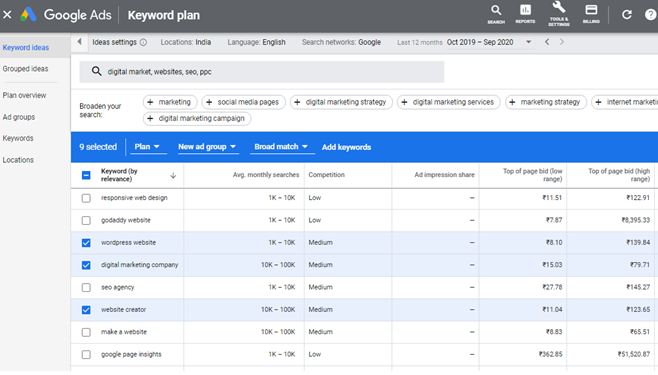 You can paste these selected keywords wherever you want to.
STEP 5. Add filters.
Here click on the add filters options to add some tools this will help you track your website more easily.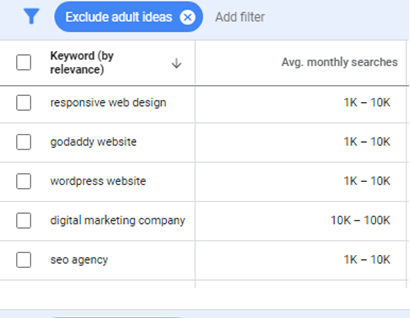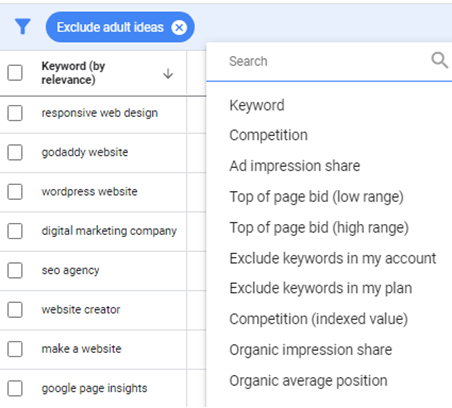 Competition- Low competition indicates low competition hence means more traffic. Medium competition indicates little bit more competition than the low competition means there will be little bit less traffic. High competition keywords indicates more competition means means less traffic. Hence you can use low and medium competition keywords more than high competition keyword to boost traffic.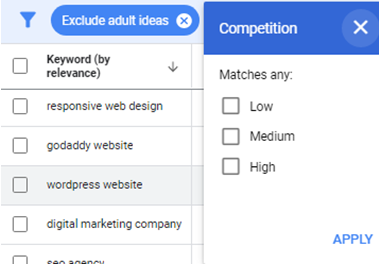 AD Impression Share- This setting only applies to Ad words. So for the sake of SEO, we can ignore this filter.
Top of page bid (Low)- Here you tells how much you expect to pay for your AD to appear on the top of the page.
This is also called as C-P-C (Cost Per click)
Organic Impression Share- This shows how often your site appears in the organic results for each keyword.
Organic impression position- This shows where you rank for each Keyword you selected in google organic.
You Can Also Check our latest blog Ultimate Guide on SEO to rank your keywords.
Make your startup a big brand with Digitalxperts the best SEO Company in Noida.