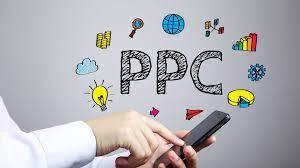 The Ultimate Guide to Pay-Per-Click (PPC) Marketing: Increasing the ROI of Your Campaign
Pay per click (PPC) advertising is a well-liked and successful digital marketing tactic that may help you rapidly and affordably reach a wide audience. PPC advertising can assist you in more effectively achieving your marketing and sales objectives, regardless of whether you are a small business trying to improve sales or a major multinational trying to increase brand awareness.
Everything you need to know about PPC advertising, from knowing who your target market is to measuring and optimizing your results, will be covered in this thorough tutorial. In order to help you get the most out of your PPC campaign and increase your return on investment, we'll also provide you with some useful advice and best practices (ROI).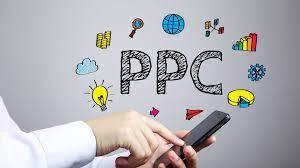 Understanding Your Target Audience: The Key to Successful PPC Advertising
Understanding your target demographic is the first step to success in PPC marketing. Who are you hoping your advertisements will reach? What are their demands, desires, and problems? What spurs them on to action?
Being aware of your target market is crucial because it enables you to develop campaigns that are tailored to reach and engage them. You'll be able to select the appropriate keywords, produce persuasive ad copy, and develop landing pages that are conversion-optimized.
Choosing the Right Keywords: The Foundation of Your PPC Campaign
Any PPC campaign must include keyword research, thus it must be done correctly. Your keywords ought to be pertinent to your intended audience and consistent with your corporate objectives. When selecting keywords, take into account both general and niche terms, and keep the level of competition in mind.
After determining your keywords, you must combine them into ad groups. Ad groupings are collections of keywords with a common theme or subject. This will make it easier for you to target your advertising and verify that the copy in your ads is pertinent to the keywords you're targeting.
Writing Compelling Ad Copy: The Art of Crafting Effective PPC Ads
One of the most crucial components of your PPC campaign is your ad copy, thus it's crucial to get it properly. Your advertisement should be compelling, educational, and pertinent to the demographic you are trying to reach. A strong call-to-action (CTA) that encourages your viewers to visit your landing page should also be included.
Here are some pointers for crafting compelling ad copy:
Be succinct and to the point.

Make use of verbs that are forceful and active

Emphasize the special qualities and advantages of your product or service.

Add figures and data to lend credence

To choose the most effective ad, test various iterations.

Creating Optimized Landing Pages: Converting PPC Visitors into Customers
Your PPC visitors will land on your landing page after clicking on your ad. To maximise your ROI, it's critical to convertion-optimize your landing page.
Here are some pointers for designing landing pages that are optimised:
Ensure that your page is pertinent to your advertisement.

Use a headline that is succinct and straightforward to draw readers in.

Include powerful CTAs that encourage action.

Make it simple for customers to act

Use visuals, film, and client endorsements to increase credibility.

To determine the most effective landing page design, test many options.
Measuring and Optimizing Your Results: Improving Your PPC Performance Over Time
The measurement and optimization of your results is the last piece of the jigsaw. You must regularly monitor your performance so that you can determine what is and is not working. This will assist you in making
In conclusion
PPC advertising is a useful and effective technique for companies trying to attract a larger audience and increase website traffic. PPC advertising offers businesses of all sizes a cost-effective way to reach their target audience and accomplish their marketing objectives because of its ability to target particular demographics and its cost-effective pricing strategy. Businesses can profit from PPC advertising's many advantages and succeed in their attempts at digital marketing by grasping its fundamentals. PPC advertising is unquestionably something to take into consideration whether you're trying to expand your audience or strengthen your current marketing initiatives.
Visit Our official website digitalxperts to grow your business online