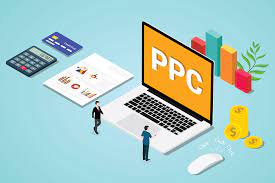 The Benefits of Pay-Per-Click (PPC) Advertising in India
Pay-per-click (PPC) advertising has gained popularity as a way for companies to connect with their target market and increase website traffic. PPC advertising is an economical strategy to raise brand awareness in India, produce leads and sales, and enhance website visibility. The advantages of PPC advertising in India will be covered in this article, along with the reasons why it should be a key component of your digital marketing plan.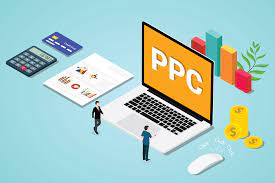 Targeted Traffic and Increased Visibility
Traffic that is more specifically targeted and more visible are two of the main advantages of PPC advertising in India. You can make sure that your advertising are being seen by the appropriate audience at the appropriate time by using demographics and keywords that are targeted. Even if your website does not appear highly in organic search results, you can still reach a wider and more interested audience this way.
Measurable Results and Data-Driven Decisions
PPC advertising also offers quantitative results and data-driven decisions, which is an advantage. You can evaluate the effectiveness of your efforts, identify what's working, and make changes as necessary to increase performance with the help of sophisticated tracking and reporting features. This enables you to make wise selections and get the most of your advertising budget.
Cost-Efficiency
PPC advertising in India can still be more affordable when compared to other forms of advertising, even with the expense of paying for each click. You can manage your advertising budget and prevent campaign overspending if you have the option to set a daily budget and bid on keywords.
Quick Results and Immediate ROI
Comparatively speaking to other digital marketing strategies, PPC advertising in India can produce speedy results. Your advertising may start to show up in search results after your campaign is up and going, bringing in visitors, leads, and sales. This makes it possible to show an instant return on investment (ROI), which is crucial for companies with constrained marketing resources.
Boosted Brand Awareness
PPC advertising in India has the potential to increase brand recognition in addition to increasing website traffic. Your brand is exposed to a larger audience by showing up at the top of search results, establishing your business as a reliable and authoritative voice in your sector.
Improved Conversion Rates
PPC advertising in India helps raise conversion rates by delivering highly relevant adverts to the proper audience. This raises the likelihood that site visitors will engage in desirable behaviours, including making a purchase, completing a form, or downloading a resource.
Superior User Experience
Finally, by displaying pertinent and tailored adverts, PPC advertising in India can improve the user experience. Users will have an improved experience and are more likely to visit your website again if it is made easier for them to find what they are looking for.
The Final Word
PPC advertising in India is a potent and successful strategy to increase conversion rates, drive traffic, raise brand awareness, and generate leads and sales. It should be a crucial component of every company's digital marketing strategy because of its capacity to produce tangible results quickly and improve user experience.
In conclusion
PPC, or pay per click advertising, has many advantages for companies trying to boost their online presence and attract relevant customers to their website. PPC offers a wide range of choices for businesses to meet their marketing objectives and boost their return on investment, from affordability and quick results to personalised campaigns and real-time data tracking. Businesses may reach their target audience and raise brand awareness through carefully planning and ongoing monitoring of PPC ads, which will ultimately result in more sales and success. Therefore, if you want to use PPC to grow your company, you should investigate this powerful and adaptable digital marketing tactic right away.