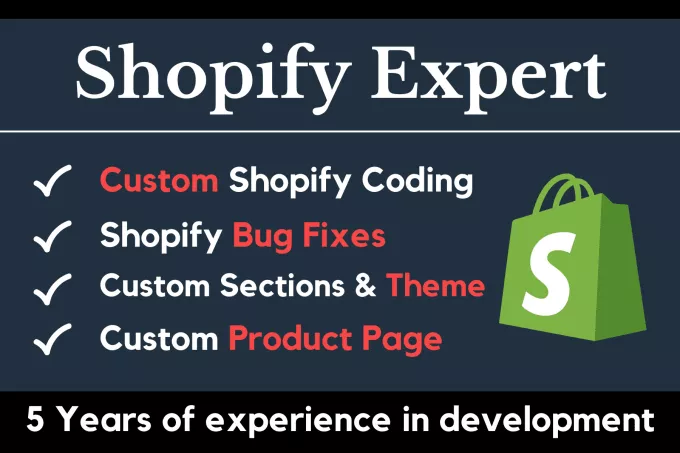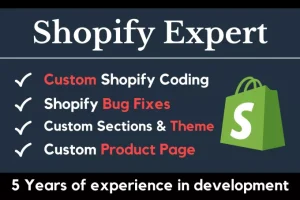 In the ever-evolving world of e-commerce, having a powerful and efficient online store is crucial for the success of any business. Shopify has emerged as one of the leading platforms for creating and managing e-commerce websites, offering a wide range of features and functionalities to enhance the shopping experience for both businesses and customers. To ensure your Shopify store stands out from the competition and achieves maximum success, we present to you a curated list of must-have Shopify apps. These apps will not only streamline your operations but also boost your store's visibility, conversions, and overall performance.
1. Shopify Apps |SEO Booster – Boost Organic Traffic
With the increasing competition in the online marketplace, it's essential to optimize your store for search engines to drive organic traffic. SEO Booster is a powerful app that enables you to enhance your store's visibility on search engine result pages (SERPs). It provides comprehensive tools for keyword research, on-page optimization, meta tags management, and sitemap generation. By leveraging SEO Booster, you can improve your store's ranking on Google and other search engines, attracting more qualified visitors and increasing your chances of making sales.
2. Shopify Apps | Social Proof Master – Build Trust and Credibility
Building trust and credibility is paramount to the success of any online business. Social Proof Master is an app that leverages the power of social proof to boost customer confidence and drive conversions. By displaying real-time notifications of recent purchases, product reviews, and testimonials, this app creates a sense of trust and urgency among your website visitors. Social Proof Master also integrates with popular social media platforms, allowing you to showcase your social media following and engagement, further establishing your brand's credibility.
3. Shopify Apps | Abandoned Cart Recovery – Reclaim Lost Sales
Cart abandonment is a common challenge faced by e-commerce businesses. Abandoned Cart Recovery is an app specifically designed to tackle this issue and recover lost sales. This app automatically sends personalized email reminders to customers who have abandoned their carts, enticing them to return and complete their purchase. With powerful features like customizable email templates, follow-up sequences, and discount offers, Abandoned Cart Recovery significantly increases your chances of reclaiming lost revenue and improving your overall conversion rate.
4. Shopify Apps |MailChimp Integration – Nurture and Engage Customers
Email marketing remains one of the most effective strategies for nurturing customer relationships and driving repeat purchases. With the MailChimp Integration app, you can seamlessly integrate your Shopify store with MailChimp's powerful email marketing platform. This integration enables you to effortlessly build email lists, create targeted campaigns, and automate customer segmentation based on their purchase behavior. By leveraging the power of email marketing, you can engage your customers, promote new products, and drive additional revenue for your store.
5. Shopify Apps | Product Reviews – Boost Trust and Sales
Product reviews play a crucial role in influencing purchase decisions. The Product Reviews app allows you to easily collect and display authentic customer reviews on your Shopify store. Positive reviews not only boost customer trust but also serve as social proof for potential buyers. This app offers customizable review forms, review moderation tools and integration with Google search results. By showcasing genuine feedback from satisfied customers, you can build credibility, increase conversions, and drive more sales.
6. Shopify Apps |Privy – Grow Your Email List
Growing your email list is essential for implementing successful email marketing campaigns. Privy is an app that helps you capture more email subscribers through various tools, including exit-intent popups, spin-to-win wheels, and announcement bars. With Privy, you can create eye-catching and customizable opt-in forms, target specific website visitors, and implement A/B testing to optimize your conversion rate. By expanding your email list, you can nurture leads, build customer loyalty, and generate more revenue for your Shopify store.
7. Shopify Apps |Oberlo – Simplify Dropshipping
For businesses involved in dropshipping, Oberlo is a game-changer. This app streamlines the process of importing, managing, and fulfilling product orders from various suppliers. With Oberlo, you can easily find trending products, import them into your store with a few clicks, and automate the order fulfillment process. This app eliminates the need for manual inventory management, making it easier than ever to run a successful dropshipping business on Shopify.
8. Shopify Apps | Bold Upsell – Increase Average Order Value
Increasing the average order value is an effective way to maximize your revenue per customer. Bold Upsell is an app that allows you to create upsell and cross-sell offers on your Shopify store. By presenting relevant product recommendations and enticing upsell offers during the checkout process, you can encourage customers to add more items to their cart. This app also offers advanced targeting and segmentation options, ensuring that your upsell offers are tailored to each customer's preferences and buying behavior.
9. Shopify Apps |Refersion – Launch Your Affiliate Program
Harnessing the power of affiliate marketing can significantly expand your reach and drive more sales. Refersion is an app that enables you to effortlessly create and manage an affiliate program for your Shopify store. This app provides the tools to recruit affiliates, track their referrals, and reward them for successful conversions. By leveraging the network of affiliates, you can tap into new customer segments and increase your brand's exposure, resulting in higher sales and revenue.
10. Shopify Apps |LiveChat – Offer Real-Time Support
Providing exceptional customer support is crucial for customer satisfaction and retention. LiveChat is a feature-rich app that enables you to offer real-time chat support on your Shopify store. With LiveChat, you can engage with customers instantly, address their concerns, and guide them through the purchasing process. This app also offers valuable features like chat transcripts, visitor tracking, and integrations with popular help desk software. By offering prompt and personalized support, you can enhance customer experience, build loyalty, and boost conversions.
11. Shopify Apps |QuickBooks Integration – Streamline Accounting
Efficient accounting is essential for the smooth operation of your e-commerce business. QuickBooks Integration is an app that seamlessly connects your Shopify store with the powerful QuickBooks accounting software. This integration automates the process of syncing orders, tracking sales, and managing financial data. By eliminating manual data entry and streamlining your accounting processes, you can save time, reduce errors, and gain valuable insights into your store's financial performance.
12. Shopify Apps |PushOwl – Drive Sales with Web Push Notifications
Web push notifications are a powerful tool for re-engaging with your website visitors and driving repeat sales. PushOwl is an app that allows you to send automated push notifications to customers, even when they are not actively browsing your website. You can send personalized notifications about new products, discounts, abandoned carts, and order updates. By leveraging the immediacy and visibility of push notifications, you can increase customer engagement, recover abandoned sales, and boost your overall conversion rate.
13. Shopify Apps |Trust Hero – Build Trust with Badges and Seals
Trust and credibility are crucial factors that influence customer buying decisions. Trust Hero is an app that helps you build trust by displaying trust badges, seals, and customer reviews on your Shopify store. These visual cues reassure customers about the security and reliability of your website, increasing their confidence to make a purchase. Trust Hero offers a wide range of customizable badges and seals to match your brand aesthetics and enhance the overall trustworthiness of your store.
14. Shopify Apps |Plug in SEO – Optimize Your Store for Search Engines
Optimizing your Shopify store for search engines is essential for improving your online visibility and attracting organic traffic. Plug-in SEO is a comprehensive app that scans your store for SEO issues and provides actionable recommendations to improve your website's performance on search engines. This app analyzes factors like meta tags, headings, page speed, and mobile-friendliness. By addressing these SEO issues, you can enhance your store's visibility, climb the search engine rankings, and drive more targeted traffic to your website.
15. Shopify Apps | Smart Shipping Bar – Encourage Free Shipping
Offering free shipping can be a powerful incentive to boost sales and improve customer satisfaction. Smart Shipping Bar is an app that displays a customizable shipping bar on your Shopify store, highlighting the minimum order value required to qualify for free shipping. This app creates a sense of urgency and motivates customers to add more items to their cart to meet the free shipping threshold. By encouraging larger orders and reducing cart abandonment, you can increase your average order value and overall revenue.
In conclusion, leveraging the power of these must-have Shopify apps can significantly enhance the success of your online store. From optimizing your store for search engines to building trust, streamlining operations, and driving sales, these apps provide valuable tools and features to help you outperform your competition. By implementing these apps strategically and continuously improving your website's performance, you can achieve higher rankings on Google and other search engines, drive more targeted traffic,
16. Shopify Apps |Yotpo – Enhance User-Generated Content
User-generated content (UGC) such as reviews, ratings, and customer photos can significantly impact purchase decisions and build trust among potential customers. Yotpo is an app that enables you to collect and showcase UGC on your Shopify store. It allows customers to leave reviews, submit ratings, and share photos of their purchases. By integrating Yotpo, you can leverage the power of social proof and encourage customer engagement, ultimately increasing conversions and driving more sales.
17. Shopify Apps |RetargetApp – Re-engage Abandoned Visitors
Recovering lost sales from visitors who have abandoned your website is crucial for maximizing revenue. RetargetApp is an app that helps you re-engage with these visitors by running effective retargeting campaigns on popular advertising platforms like Facebook and Instagram. By intelligently displaying personalized ads to people who have shown interest in your products, you can remind them of their initial intent and entice them to return to your store to make a purchase. RetargetApp provides advanced targeting options, automation, and optimization features to ensure your retargeting campaigns yield the best possible results.
18. Shopify Apps |LoyaltyLion – Foster Customer Loyalty
Building a loyal customer base is key to sustaining long-term success in e-commerce. LoyaltyLion is an app that allows you to create a customized loyalty program for your Shopify store. By rewarding customers for their purchases, referrals, and engagement, you can foster loyalty and incentivize repeat purchases. LoyaltyLion offers various features like tiered rewards, points systems, and VIP programs, enabling you to create an engaging and rewarding loyalty experience for your customers.
19. Shopify Apps |Bulk Image Edit – Optimize Product Images
High-quality product images play a vital role in attracting and engaging customers. Bulk Image Edit is an app that simplifies the process of optimizing and enhancing your product images on Shopify. It allows you to resize, crop, add watermarks, and compress images in bulk, saving you time and ensuring your images are optimized for fast loading and optimal user experience. By presenting visually appealing and professional product images, you can captivate your audience and increase the likelihood of conversions.
20. Shopify Apps |Order Printer – Create Professional Invoices and Documents
Creating professional invoices, packing slips, and other documents is essential for providing a seamless and professional customer experience. Order Printer is an app that enables you to generate customized and branded documents directly from your Shopify store. With Order Printer, you can easily design and print invoices, receipts, and shipping labels, ensuring every customer interaction reflects your brand's professionalism and attention to detail.
By implementing these must-have Shopify apps, you can optimize your store for search engines, enhance customer trust, streamline operations, and drive sales. Each app serves a specific purpose in improving your store's performance and increasing its chances of outranking competitors in Google search results. Remember to continuously monitor and optimize your website and app configurations to ensure maximum effectiveness and adapt to evolving market trends.