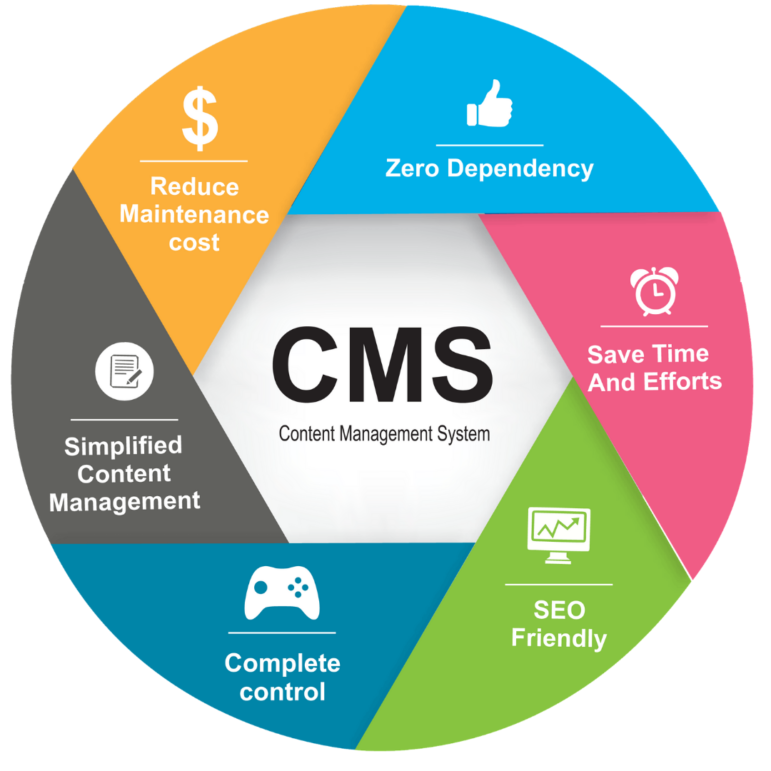 Content Management System (CMS).-2023
(CMS).
CMS (Content Management System) is a software that helps the audience to build, manage & update content on any website without any need for programming language.
In easy language CMS is a platform which helps you to build a website without Using any programming language.
CMS helps in storing your website pages, images, videos & much more. CMS helps in doing frame work.
How CMS (Content management System) Works?
A CMS allows audience to manage their content. Using CMS makes it easy for every user to build & operate their website without doing any coding. CMS allows you to add content, pictures, anything from your dashboard.
Some of the best examples are WordPress, Wix, Magento, etc. These are the open-sourced CMS with multiples plugins, templates, themes with don't take too much time to activate & publish your website easily. WordPress is one of the trending & free CMS with approximately 60 million websites.
Security is the most important thing when we talk about CMS.  The correct CMS will take your website security as their first priority. Today it's more necessary to secure your website from a security breach. Users and website publishers should always CMS platforms which provide their client's full protection against, DDoS attack, data breach as well as offers two-factor authentication to make the CMS & websites more secured. 
A survey shows more than 73% internet users not understands English needs content to be converted in their local language. Soo make your website multilingual you should CMS that supports Multilanguage function.
SEO is the important part of any CMS, WCMS & ECMS many other CMS. SEO is the most imports of any CMS when we talk about SEO-friendly website.
A CMS helps you to easily adapt the website to any device & helps in loading your website properly without any problem in loading. Using Mobile-friendly CMS makes your website responsive.
What are types of CMS?
Traditional CMS attaches both the backend & the frontend of a website. The CMSis connected within the same system that delivers the content, or frontend.
In Simple language, CMS means whatever the writes and publishes in the backend of a website which will be delivered to the website frontend which the visitors are going to see. All of the website designing and modifications are saved in the backend of the CMS.
Headless CMS is the same as decoupled CMS architecture. In a headless CMS, the system has fewer management & modification capabilities but can publish to a web-service or API that can easily deliver content to any system with Internet access. A headless CMS can deliver similar content to a website, application, or any system joined via the Internet because the content is not bound by any content structure.
A decoupled CMS allows the developer to develop and create a website with flexibility, without forcing users to use software that's too difficult to use.
Conclusion
There are lots of CMS you can use for building & publishing your website. Choosing the best CMS is important you can easily select the best CMS by checking the following features mentioned above. All you need to start is.
Domain name.
Good web hosting.
Activate CMS software in your hosting.
At last, configure the CMS settings.
By doing all these things now you can easily add up your content & publish it. If you are still facing problems in making your website. Don't Worry DigitalXperts is here. Not enhance your business with Top Web Designing Company in India. As Digitalxperts is an experienced company so they know all the pros & cons of website designing.
To Know More-  www.digitalxperts.in
Contact us- +91 9599690396