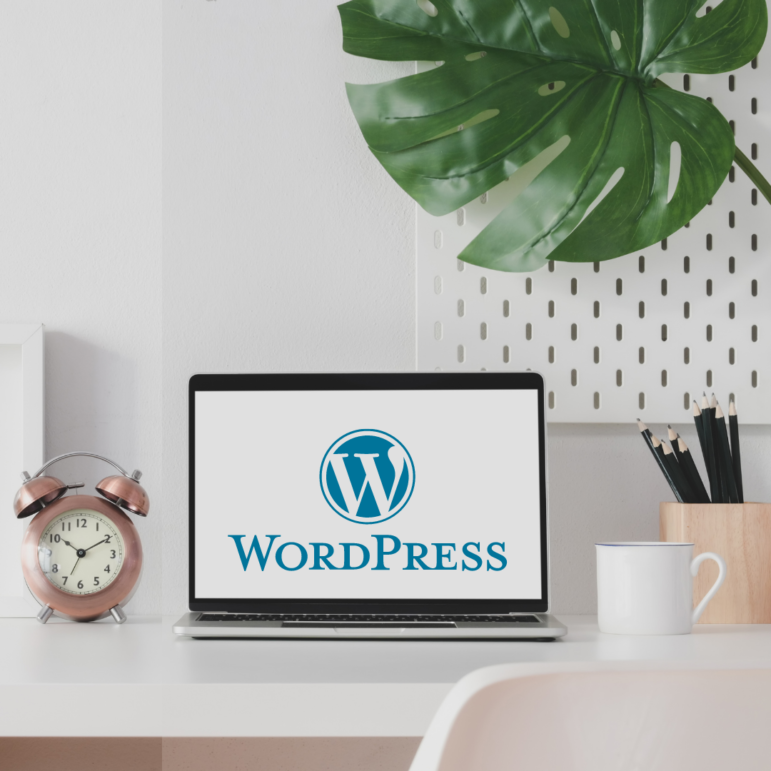 Thinking to start a WordPress blog? We are helping the audience to help to create the most useful guide on how to start a WordPress blog.
The thing required to start a blog on WordPress.
You can build your WordPress blog in just an hour. Yes, you read it right. Let's learn the whole procedure step by step.
Step 1- Setup Your WordPress Account.
Users can use wordpress.org it is also known as help hosted WordPress. Why choose WordPress.org?
WordPress is open source CMS that is free for users to use here you can easily install any plugin & theme from the list of 1000+ plugins & themes.
WordPress is the trending CMS platform with more than 60 billion website users.
All you need to do for setting up a WordPress account is-
Domain Name- A domain name is a name that you type to search the particular website.
Hosting- Hosting is a place where all your WordPress website files are stored to which helps in running your website. Without hosting you can't publish your website.
After purchasing both domains & hosting you will receive an e-mail for how to login to your cPanel. cPanel is a place where you install your website.
Step 2- Install WordPress.
When your login using your hosting panel find WordPress & install it. Now create an id password for your WordPress backend.
Once WordPress is setup, now you are ready to start your WordPress blog.
Step 3- Selection of Theme.
The appearance of your WordPress blog is managed by themes in starting your blog will look like this.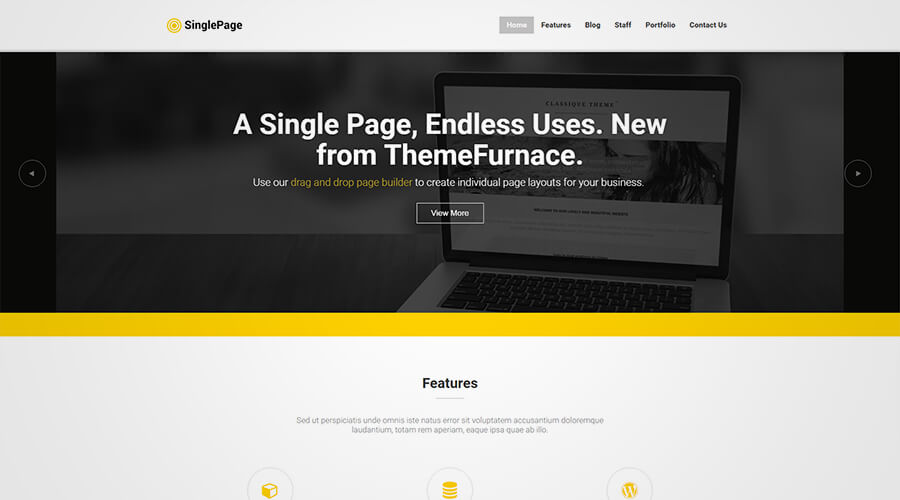 Now customize your WordPress blog according to your requirements. There are lots of free themes & plugins for themes you can add to make your website appealing.
You can change the theme by clicking on the Add New.
Appearance-Themes-Add New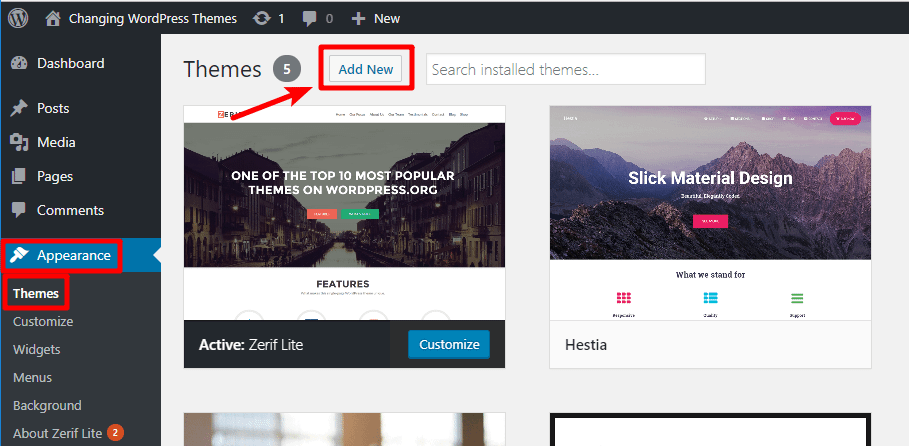 You can also search for the themes in the search tab available on the top right side of the page. After finding the best theme now simple install & activate it.
Now you can customize your theme in the customize section available in the Appearance section.
Step 4- create your WordPress blog Post.
To publish your blog post just click on the Add New available in Post Menu in your WordPress dashboard.
Once you have completed your blog writing click on the Publish button available on the top right side of the page.
Step 5-  Add plugins.
Adding plugins helps you to add more functionality to your website like Contact Form so that anyone can contact you, share buttons so that visitors can share that post to anyone, sliders to make your website more appealing & much more.
To add more features, you have to install related plugins.
Step 6- Make Money from your WordPress Blog.
Everyone thinks to make money from their WordPress blog but only achieves that goal because of proper knowledge. Let's learn how to make money from your log.
Some best ways to monetize your blog.
Many users make money by showing Google Ads on their blogs. Thinking to monetize your blog just go ahead with Google AdSense.
Google is the biggest & trending platforms for advertisements
It is the second most trending option to monetize your WordPress blog. Here you have to find the best affiliate program on google & create an affiliate marketing account. All you have to do is add your favorite products to your blog for each purchase of the product you get a referral commission.
Conclusion:
As a blogger, you have to stand out from the crowd of bloggers. Here are some of the best tips to enhance your blogging.
Post regularly.
Use unique content to stand out from the crowd.
Use a simple theme to make your blog appealing.
Share your blogs to enhance your bog visibility.
Get the best web-designing solution with Digitalxperts at affordable charges.
Digitalxperts is providing verities of web hosting plans at affordable charges with 24/7 support by our DigitalXperts developers & engineers.
To Know More- www.digitalxperts.in
Contact Info. – +91 9599690396