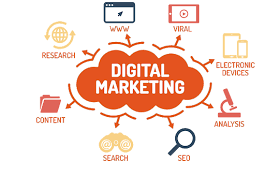 7 Proven Ways to Supercharge Your Digital Marketing Campaign
We recognize the value of having an efficient internet marketing plan because we are a top digital marketing agency. It's essential to keep ahead of the competition and distinguish your business in the ever-evolving digital market. This post will outline 7 tried-and-true strategies for boosting your digital marketing efforts and elevating your online visibility.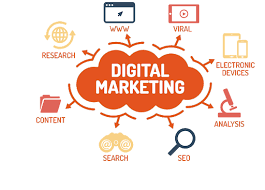 1. Know Your Audience 
Knowing your audience is the first step in creating an effective digital marketing strategy. Do extensive research on the demographics, online habits, and hobbies of your target market. This will enable you to better target your message and content to your audience and increase interaction.
2. Develop a Solid Content Strategy
Any effective digital marketing effort must focus on producing valuable and pertinent content. Create a content plan that is in line with your company's objectives and target market. This entails making a content calendar, selecting the appropriate format (blogs, videos, info graphics, etc.), and search engine optimizing your material.
3. Use Social Media Effectively
Social networking is an effective strategy for boosting brand recognition, engagement, and website traffic. Establish the best social media channels for your company and a regular publishing schedule. To increase your social media presence, use pertinent hashtags, captivating images, and interactive material.
4. Optimize Your Website for Search Engines
For your website to receive organic traffic, search engine optimization is essential. Conduct keyword research to find relevant keywords, then adjust the content, metadata, and URLs of your website as necessary. Make sure your website offers a fantastic user experience, is mobile-friendly, and loads quickly.
To Know what is SEO and How is works read the blog here
5. Invest in Pay-Per-Click Advertising
Pay-per-click (PPC) advertising is an economical approach to connect with your target market and increase website traffic. Select the appropriate advertising platform (such as Google Ads, Facebook Ads, etc.), then develop targeted ads that match your company's objectives and target market.
Read the blog to know the benefits for Pay-per-click services
6. Utilize Email Marketing
Building relationships with your audience and nurturing prospects are both made possible through email marketing. Create customised email campaigns that are in line with the objectives of your business and the recipients. Make sure your emails have clear calls to action, are valuable and personalised.
7. Measure and Analyze Your Results
Analyzing your outcomes is the last stage to a successful digital marketing strategy. Track the usage, interaction, and conversions on your website using programmes like Google Analytics. Utilize this information to pinpoint areas that need improvement and adjust your marketing plan accordingly.
In conclusion, putting these 7 tried-and-true strategies into action can help you stand out in the cluttered digital marketplace and accomplish your company objectives. To find out more about how we can assist you with advancing your online presence, get in touch with us right away.