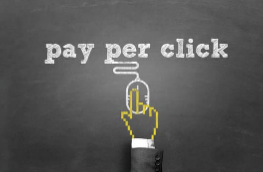 What is PPC?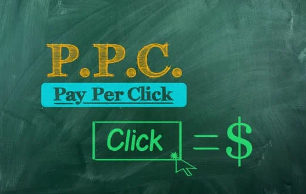 PPC stands for Pay per click a part of internet marketing where advertiser pays for each click by the users. You can say a way to buy clicks.Search Engine Ads are the one of the most popular mode of PPC. Advertiser can bid for the advertisement placement on sponsored links if the user searches for any keyword related to your business. Every time the user clicks on the sponsored link sends a visitor to your website advertiser have to pay to the PPC advertisement company. Investing in PPC is worth as it pays you more than the click cost paid to the PPC advertisement company.
Types of PPC Advertisement-
Display Advertisement- Display advertisements are the banners or images appearing on different websites/applications targeting particular audience on different basis like age, gender, age location & much more. These advertisements will redirect you to a particular website. These PPC ads can be a useful mode for brand awareness.
Mobile Advertisement- Mobile ads are the PPC advertisements usually seen on mobiles, I pad, tablets etc Mobile users are increasing day by day being their where you potential customers are. Starting mobile advertisement can be the best option to enhance business.
Video Advertisement- In today's era most of the audience uses video streaming platforms to watch movies here the video advertisements are usually ruined and these ads are compulsory to see for given period of time in easy language you have to see these ads for few seconds to skip.
Social Media Advertisement- Social media platforms with large number of users like: Face, Instagram & much more will be the best opportunity for targeting your potential customers. PPC ads on these platforms results in higher CTR (Click through Rate) of your website. These PPC campaigns help in enhancing brand awareness.
Re-marketing- Here the search engines uses cookies on users browsers to show them similar ads on the basis of previous online work history. You can use the PPC method as a part of:-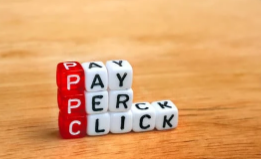 Display advertisement
Search Advertisement
Social Media Advertisement
Email Marketing
Google Shopping- Google shopping is another type of Paid Advertisement. These ads basically appear above the main search result in a carousel format. It shows the users products with its price related to your query.  Google shopping is the most effective form of PPC advertisement.
Best PPC Techniques-
Optimize for mobile viewers- Optimizing the content used in PPC campaigns for mobile viewers. A survey shows more than 50% user searches on Smartphone's and this percentage is increasing day by day.
Analyze your competition- Analyzing your competitors to know where you stand in the list is the important part of PPC advertisement. In PPC campaigns you can easily see the landing page & format of the ads ruined by your competitors.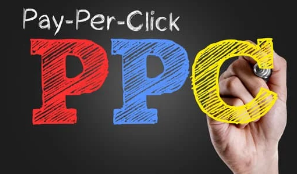 Use Quality Advertisements- Using unique & attractive ads will be the great opportunity in generating leads. Use of images more than word can be more appealing & remembering.
Use Long Tail Keywords- Long tail keyword means keywords containing more than 2-3 words. Long tail keywords are more specific keywords that audience likes to use when they are closer to the result.
Here are my PPC Types & techniques. Understand it and use the PPC types & techniques in starting your own campaign.